Surrendering A Kitty


Donate Any Amount You Would Like By Clicking On The Gold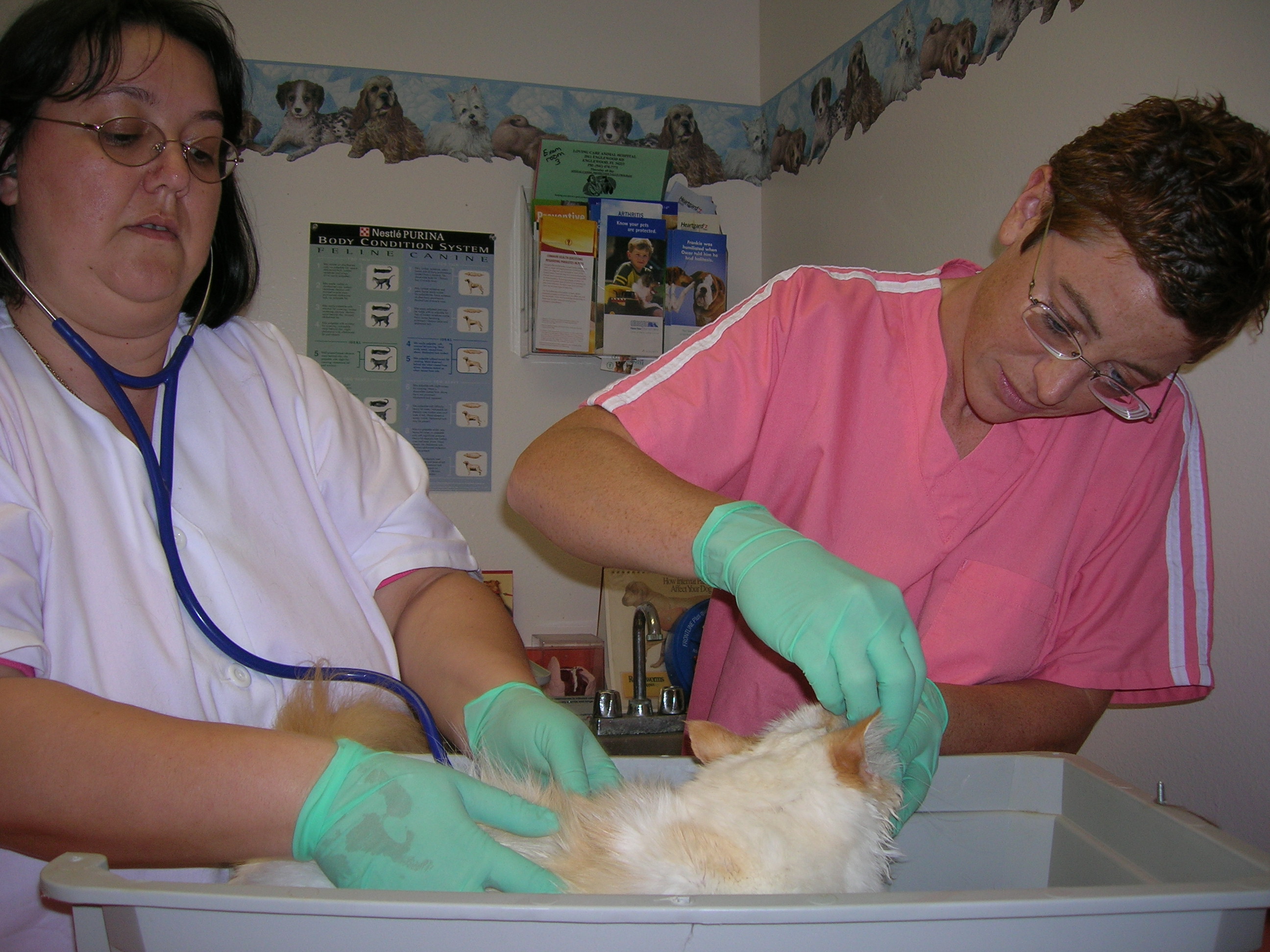 Since space is very limited we are now only taking kitties in on a case by case basis and asking you for finical assistance for taking in your kitties.
Please call first (941) 623-8904 to make sure that we have room in our program for the kitty or kitties that you need to surrender.
When we are full, it breaks our hearts to turn any kitty away, but it is simply not possible to make any exceptions when our program is filled.

Please read " If We Are Full " to put your kitty or kitties on our waiting list and see how we may help in listing your kitty on our facebook page and other tips, in getting the word out about your kitty or kitties that you need to find a furever home for.


All Kitties Must Be Vetted & Their Is A Suggested Surrender Fee of $200 per Kitty.
The Suggested Surrender Fee Is For Lifetime Care.

Yet All Kitties That Are Vetted By Us Cost Puffy Paws


* Spray or Neutered if Needed


$75

Fecal Examination
$10.00
De-wormed According To The Results
$10
Current Rabies Vaccination
$10
Tested For FIV / Feline Leukemia
$22.50
Flea & Tick Treatment
$17
Ear mite Treatment if needed
$17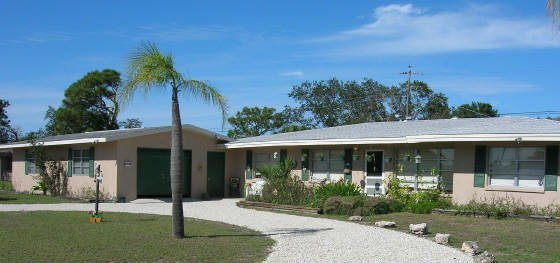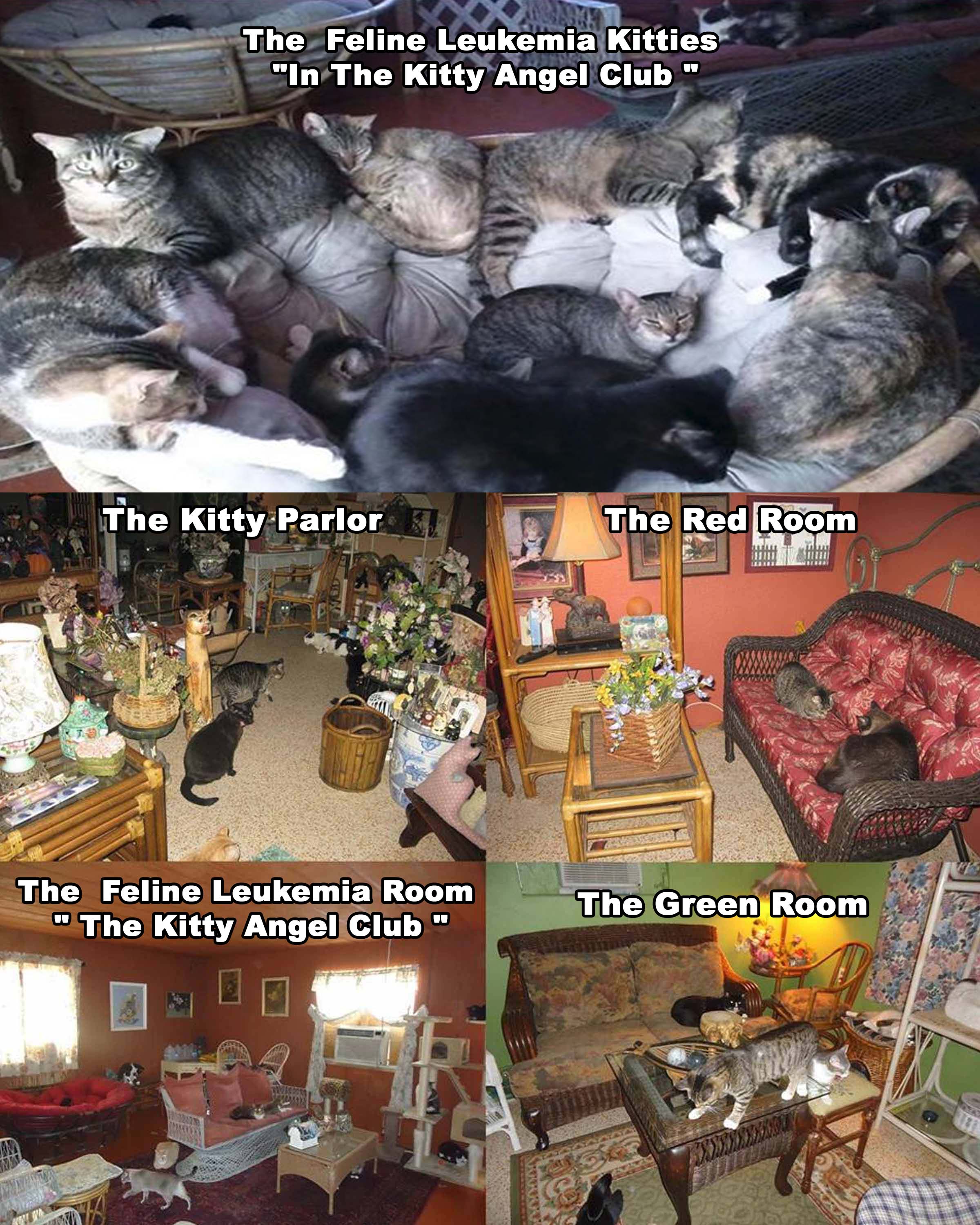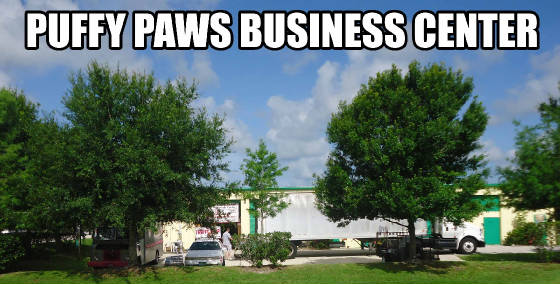 * All Surrenders Will Take Place At The Business Center.

8315 Woodgate Court. Englewood Florida. 34223.

We can not have any surrenders at the Haven itself by the order of Sarasota County Code Enforcement.
We can not do any business at the Haven since it is in a residential neighborhood.

Bottom line Per Code Enforcement - You can not run a business from a residential home

For the background story please read: Life Has Changed at Puffy Paws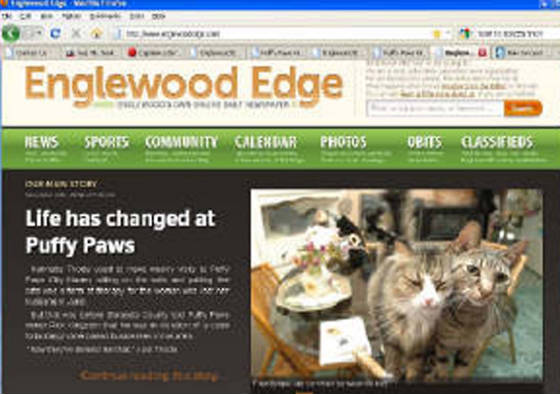 All owners give ups are conducted at the Business Center.

We also use the Business Center office as the off site quarantine room, your kitty or kitties may need to be quarantine before coming to the Haven, for a various of reasons.

We were able to save 100's of kitties through out the years because we could quarantine them at the Center's office before they came into the Haven.

If we did not have the Business Center office those kitties will be dead because we could not take them in.

The Business Center is where our business office is. The on-line fund-raising is conducted at the Center's office.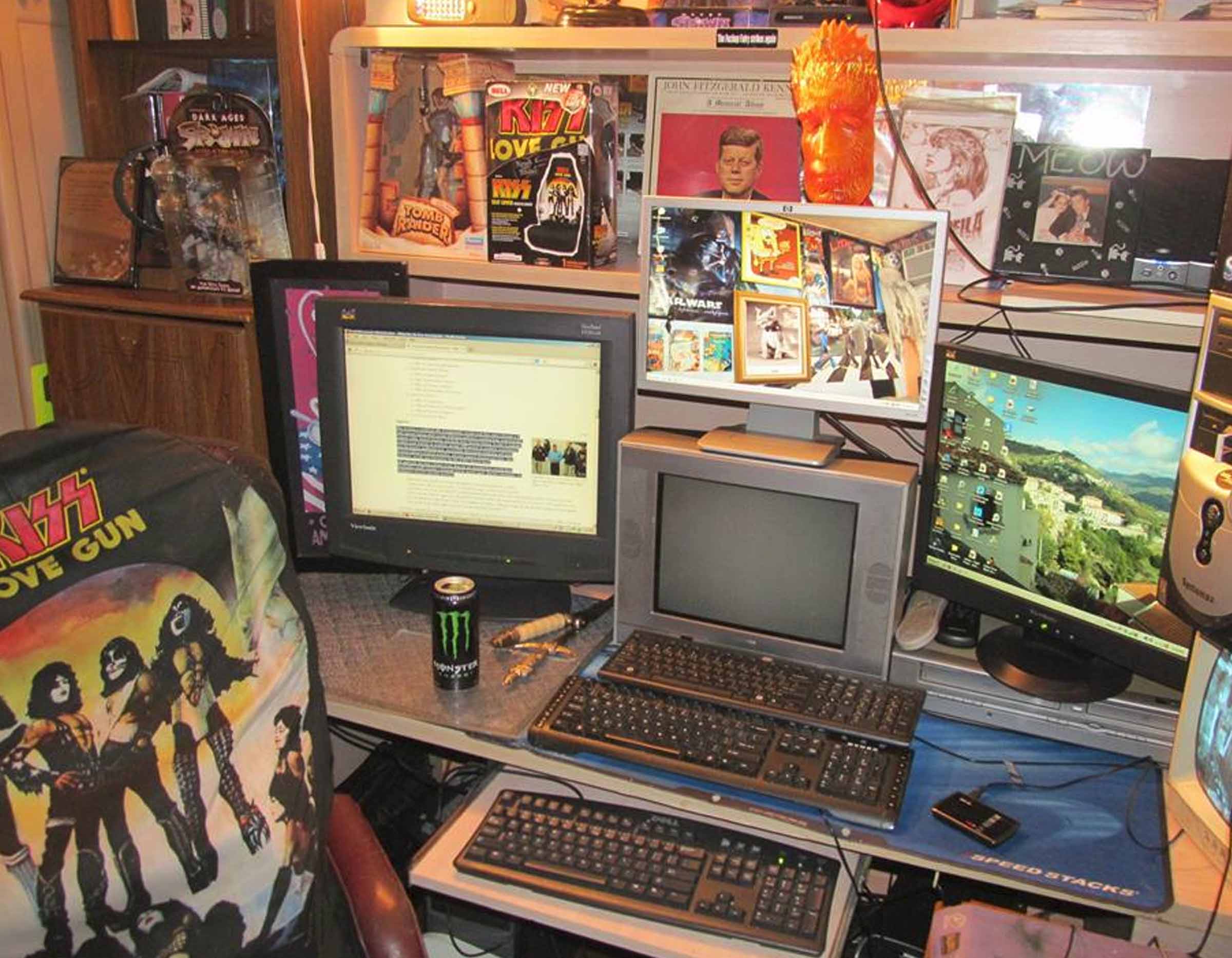 PLEASE READ LOVE VS HATE: THE TRUE STORY OF PUFFY PAWS, AND THE KITTIES, F.A.Q BEFORE YOUR EVEN CONSIDER SURRENDERING YOUR KITTY or KITTIES TO PUFFY PAWS, IN ORDER TO FULLY UNDERSTAND THE WAY PUFFY PAWS HAS TO OPERATE.


PLEASE FILL OUT THE FORM IN FULL ONLY AFTER YOU READ LOVE VS HATE & THE F.A.Q. & YOU FEEL PUFFY PAWS WILL BE A MATCH FOR YOUR KITTY OR KITTIES

& WE WILL GET BACK WITH YOU IN 24 HOURS.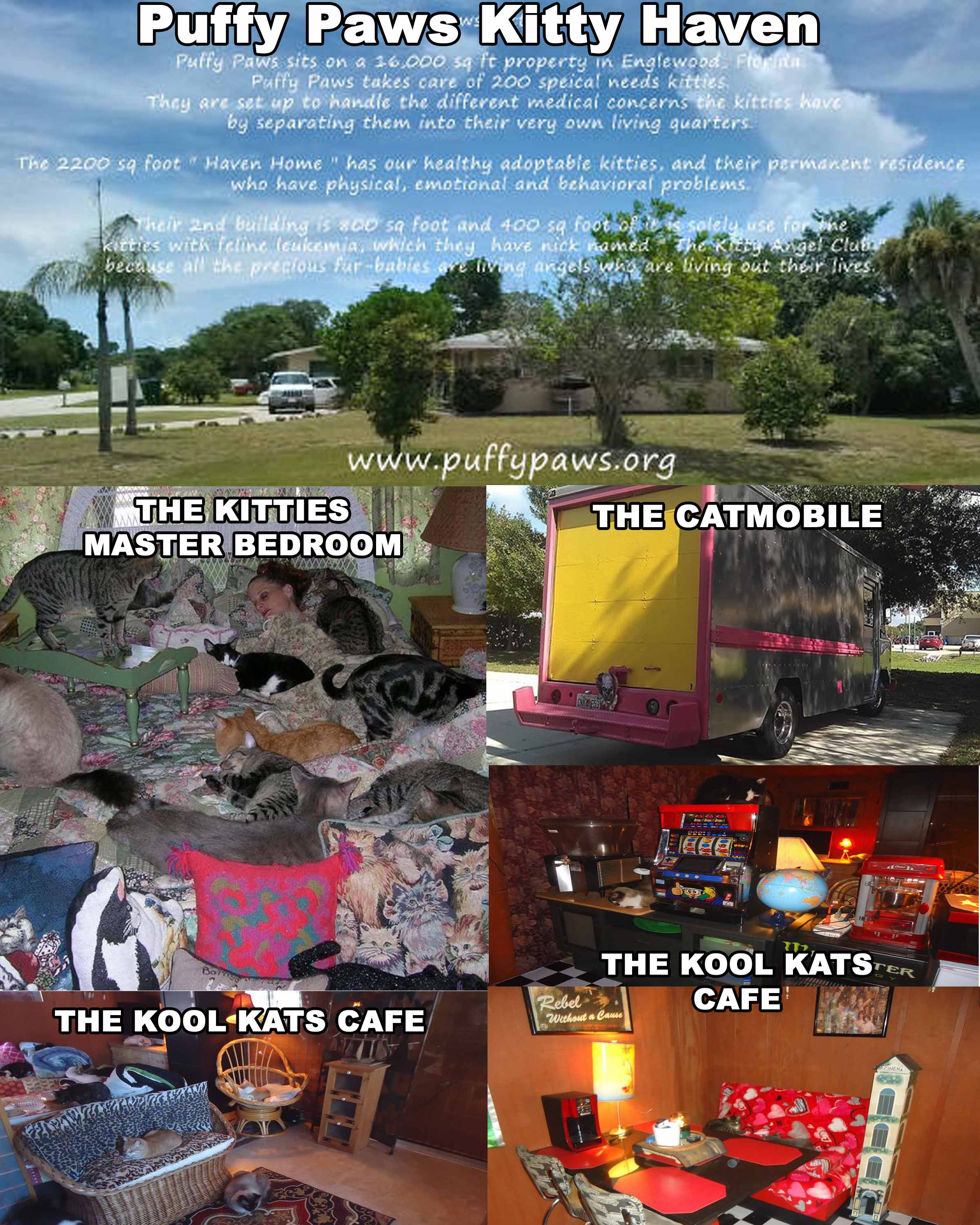 IF WE CAN TAKE YOU KITTY OR KITTIES.
ON THE DAY OF THE SURRENDER .

ALL KITTIES MUST BE IN A PLASTIC CAT CARRIER
( NO SOFT CARRIERS, BLACK CAGES, BOXES, ETC )

THE PLASTIC CAT CARRIER WILL STAY WITH YOUR KITTY OR KITTIES
IF YOU NEED THE CAT CARRIER BACK YOU MAY PICK IT UP THE BUSINESS CENTER THE FOLLOWING DAY.

ANY VET RECORDS THAT YOU MAY HAVE WE WIIL NEED.

THERE WILL BE SURRENDER FORMS TO BE FILLED OUT SO PLEASE LEAVE THE KITTY OR KITTIES IN THE CAR WITH THE AC ON. RICK WILL COME OUT AND GREET YOU. A PHOTO ID IS NECESSARY TO COMPLETE THE PAPERWORK.

PLEASE CALL RICK at 941-623-8904 THE DAY BEFORE THE SURRENDER , AND THE DAY OF, JUST BEFORE YOU LEAVE YOUR HOME.

THANK YOU VERY MUCH
RICK & CHRISSY & DA KITTIES