The Pink Pussy Cat
CLICK ABOVE TO WATCH THE VIDEO OF THE MAKING OF THE PINK PUSSY CAT

The Pink Pussy Cat: She is a 1995 Buick Roadmaster Estate Station Wagon.
She is the last of the full size station wagon.
The Pink Pussy Cat has a LT1 Corvette engine with straight pipes, pushing over 300 HP.
The Pink Pussy Cat is all star " Sleeper".
Heads are turning when she screams down the road.
The Pink Pussy Cat was made possible by an anonymous donation and the paint job was done by The Chrome Grille in Englewood.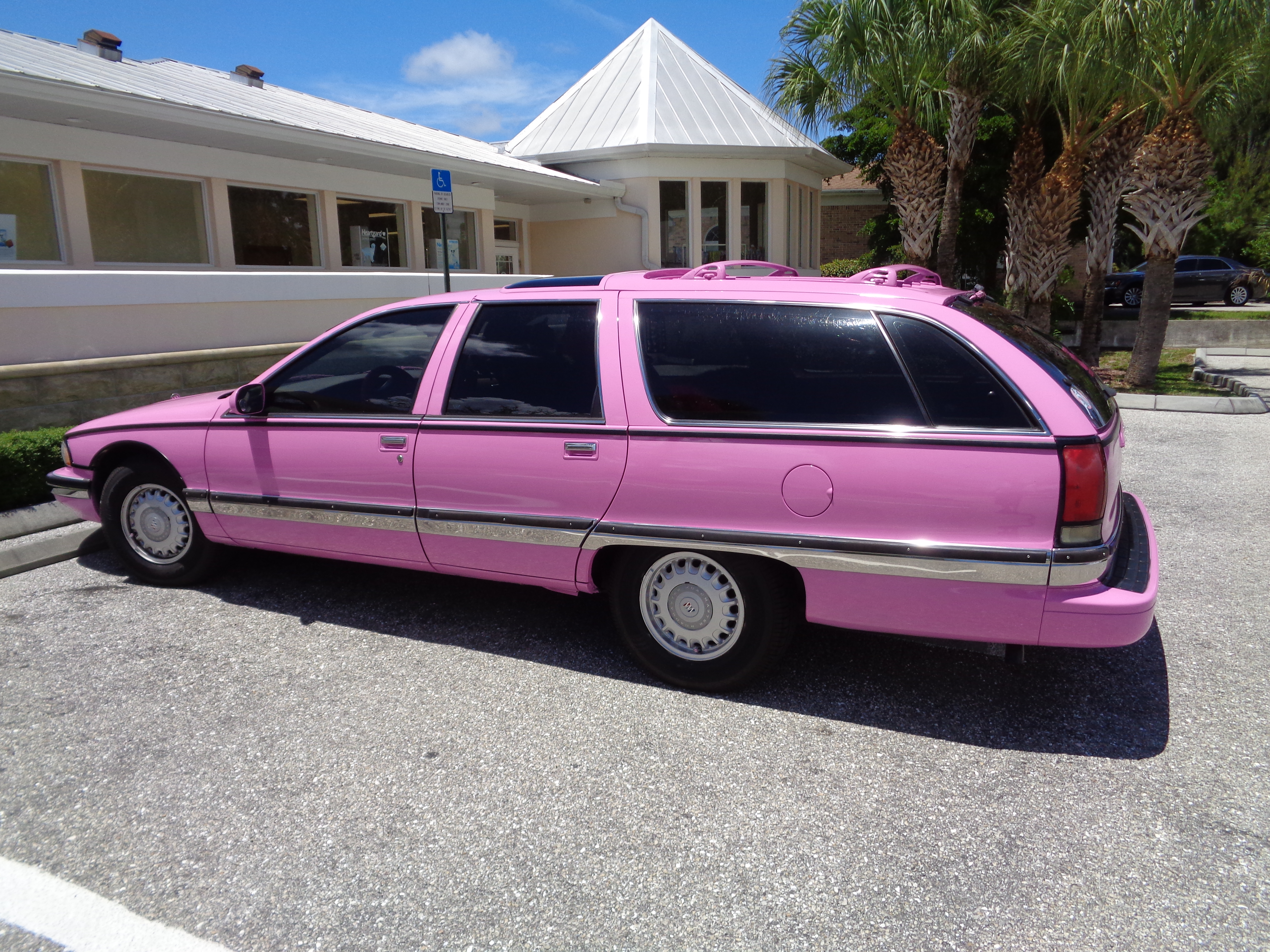 The Pink Pussy Cat is one of Englewood's most famous autos.
Heads turn, people wave, people break out their smart phones to capture a video of her, during car events.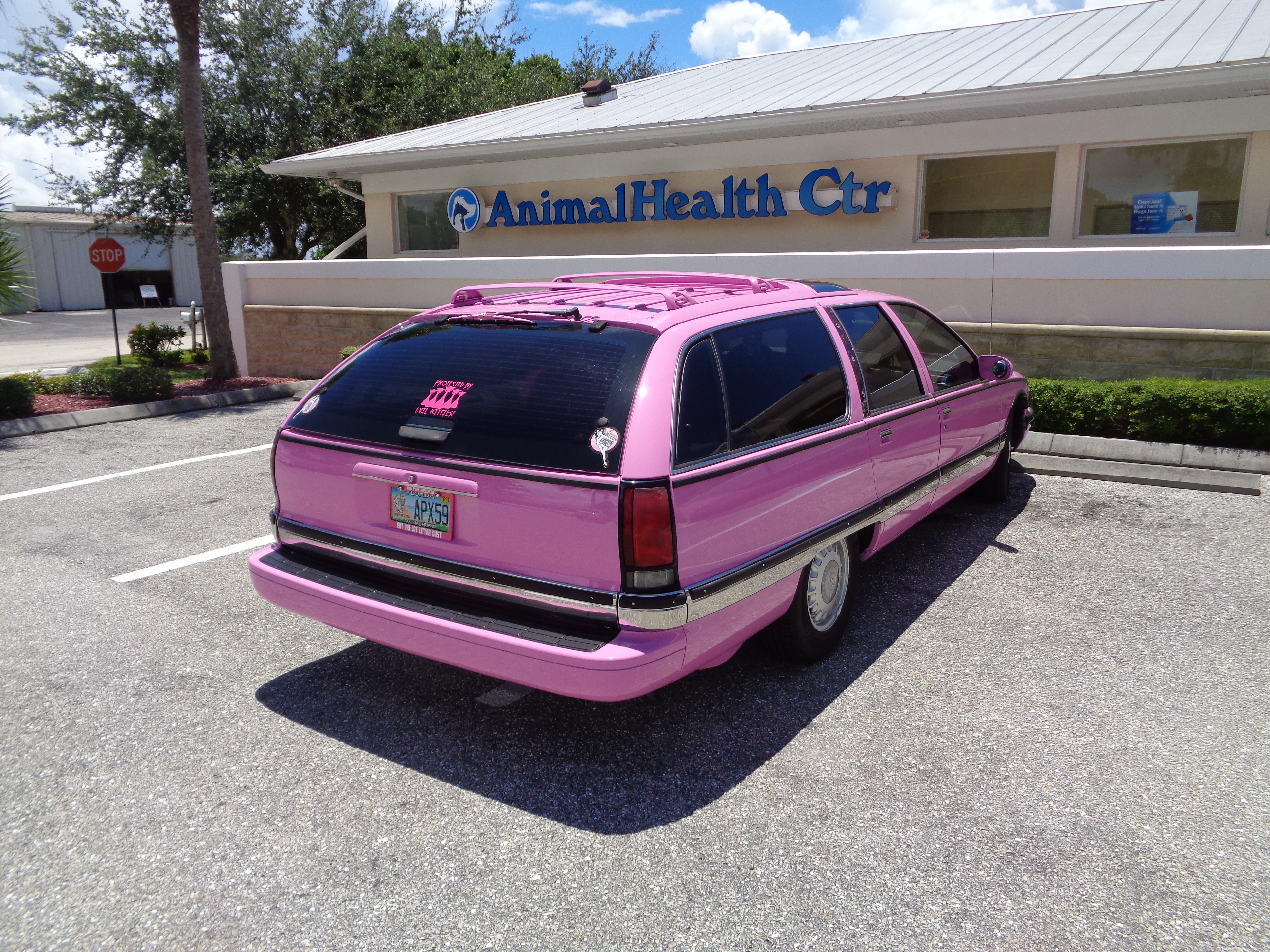 The Pink Pussy Cat can handle a load of 600 pounds of cat litter or 15 kitties in carriers, going to the Vet on Wednesdays,
She is a work horse of a car and a great PR car to get those heads turning.
We are very grateful for the durability of
The Pink Pussy Cat of being a great work horse of a vehicle and our PR and Parade car ,to get the much needed awareness Puffy Paws needs, locally and worldwide.
The Pink Pussy Cat's License Plate Reads:
EAT MY CAT LITTER DUST.
Mad Kitty Love To You All